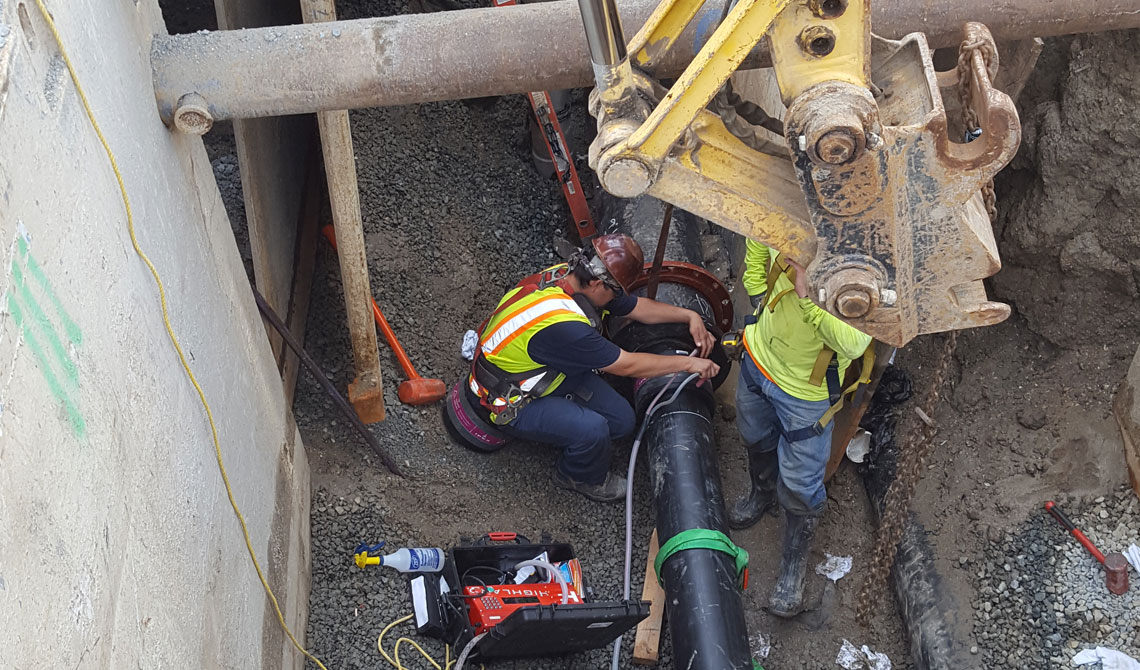 Downstream Services is a fully bonded, insured, and licensed general engineering contractor offering wet utility installation and repair services. Our crews specialize in complex pump station, stormwater, wastwater and water construction projects in both public and private works.
Our crews perform complex sewer and stormwater construction projects. Our underground operations provide us with resources to assist in the event of underground infrastructure maintenance repairs or defects. We are a full-service firm, offering turnkey options for sewer, stormwater, and other underground construction.
Bio Retention and Filtration Systems
Manholes
Fire Hydrants
Pump Stations
Pipelines
Water Valves
Lift Stations
Wastewater Treatment Plants
Construction Equipment
Bypass Pumps
Backhoes
Dump Trailers
Excavators
Shoring and Plating
Solar Light Trailers
Utility Trucks
Water Trucks
Welding Trucks
Wheel Loaders
Specialty Construction Equipment
Safety First
To ensure an injury-free work environment, our safety program requires all jobsite personnel to be certified in Confined Space Entries, CPR/First Aid, OSHA 10-hour, and the safe operation of equipment. All supervisors are trained Competent Persons and well versed in Trenching and Excavation Safety.