WHAT WE DO
Providers of critical solutions in environmental compliance


WHO WE ARE
A certified small business enterprise and general engineering contractor that delivers quality service

WHAT WE VALUE
Grit, Integrity, Expertise and Family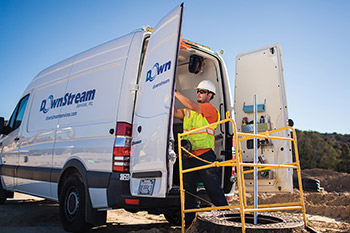 CCTV Inspection + Pipeline Condition Assessment
Advanced camera systems and certified technicians provide crucial condition assessment data to plan maintenance and repair projects.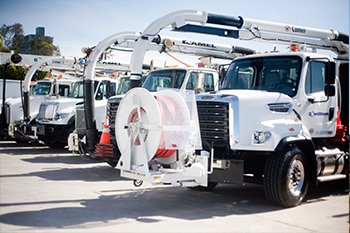 Pipeline Cleaning + Maintenance
Our hydrojetting and mechanical cleaning methods effectively remove the toughest debris.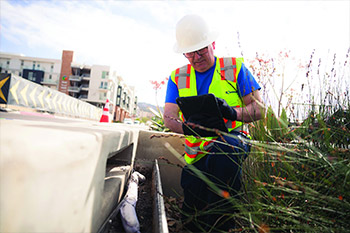 Stormwater Compliance + Pollution Prevention
Addressing stormwater pollution prevention with compliance and maintenance programs.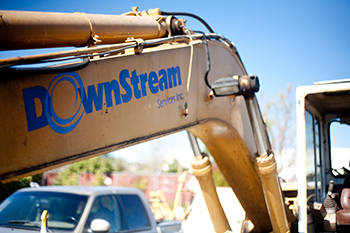 Underground Construction
Providing installation, repair and rehabilitation of wet utilities for municipal agencies, governments and private entities.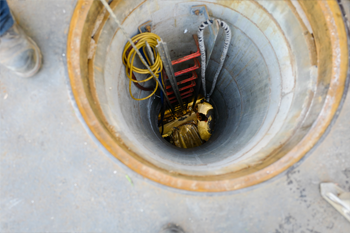 Trenchless Technologies + Rehabilitation
Various no-dig rehabilitation services including UV-cured fiberglass pipe liners, carbon fiber repairs, and mortar and epoxy coatings.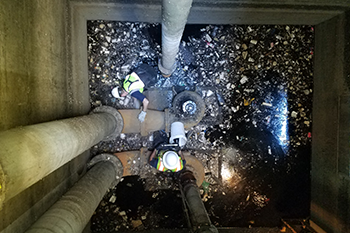 Instrumentation + Pump Station Maintenance
We plan and implement preventative maintenance for stormwater and wastewater pump stations.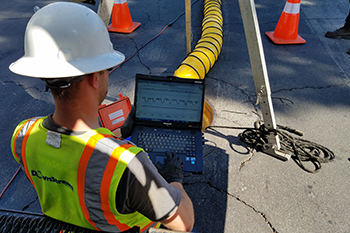 Flow Monitoring
The latest flow monitoring technology allows us to monitor and record all fluid process and waste flows.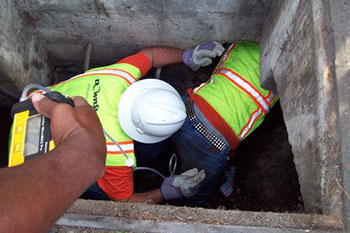 Emergency Response
Technicians are available 24/7 to respond to stormwater and wastewater emergencies.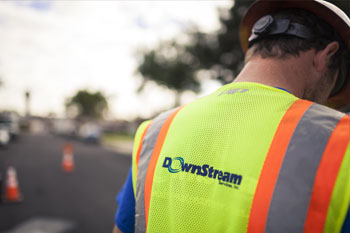 Supplemental Services
Traffic control, project management and disposal planning and support services are available for existing clients and projects.
WHY CHOOSE US?
Experience
For more than 20 years, Downstream Services has continuously provided critical solutions
in the stormwater and wastewater industry.
Credibility
We are endorsed, licensed and trained to ensure the best possible outcome on every
project regardless of size or complexity.
Equipment
Downstream Services owns and maintains a substantial fleet of specialty equipment and
advanced technologies that serve the needs of our clients and the environment.
Team
We are a family owned and operated business with highly skilled personnel that deliver
quality services centered on keeping everyone happy, healthy and safe.