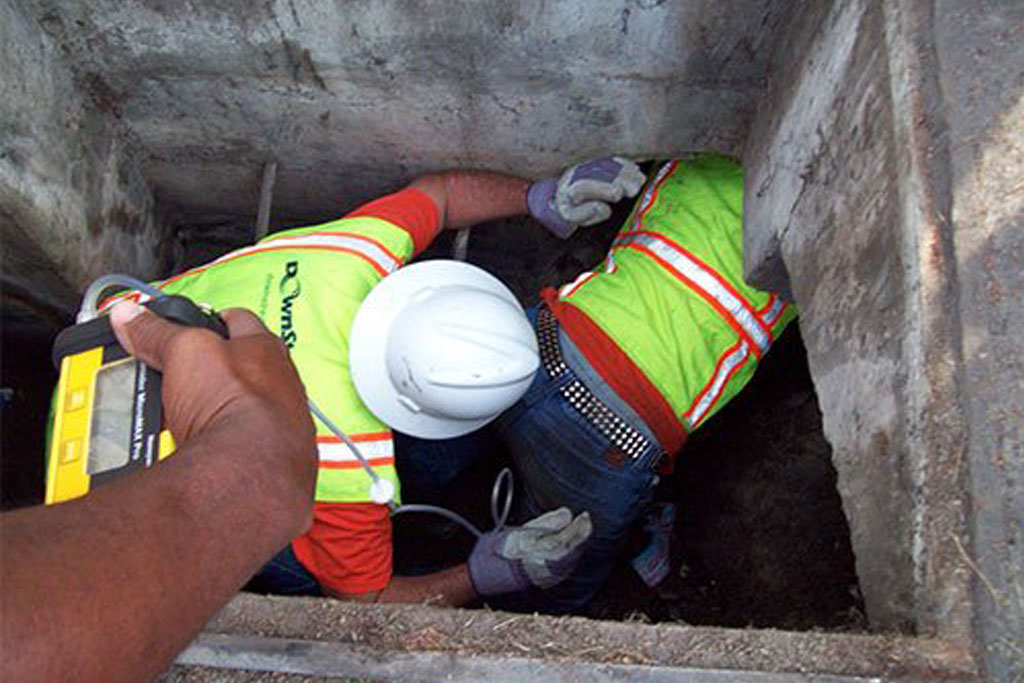 Downstream Services, provides stormwater and wastewater emergency response services 24 hours a day, seven days a week. In the event of an emergency outside of normal business hours, your call will be forwarded to an "on-call" representative.
Emergency Services
We have the ability to mobilize crews and equipment within 2 hours for the following services:
Confined Space and SCBA Entries
Hydro-Jetting and Vacuum Cleaning
Real-time CCTV Inspections
Bypass Pumping and Spill Containment
Assessment, Repair and Replacement of Wet Utilities
Instrumentation and Pump Station Repairs
Endorsed and Licensed
Downstream Services is listed as an Emergency Response On-Call Contractor for numerous federal, state and local agencies. We maintain a Sanitary Sewer Overflow (SSO) operating plan to assist and mitigate spill containment. Licensed and endorsed to handle, transport and dispose of contaminated and non-contaminated waste, we provide efficient and safe solutions for waste removal. Contact us for a complete list of current licenses and certifications.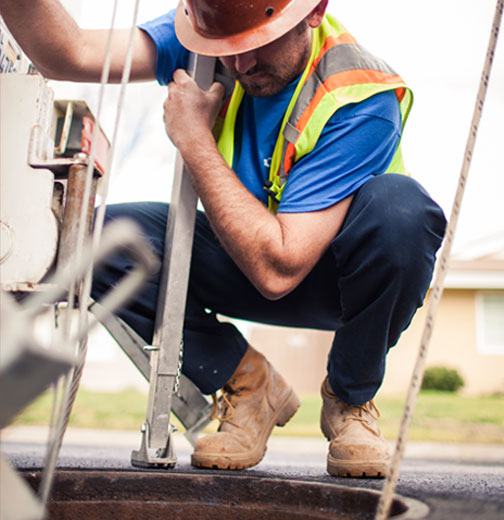 DOWNSTREAM SERVICES, ASSISTS DEPARTMENT OF HOMELAND SECURITY WITH EMERGENCY RESCUE

San Ysidro, CA— Downstream Services, Emergency Response Crews assisted U.S. Customs and Border Protection officials in locating undocumented illegal immigrants, trapped in a 24-inch storm drain below the Port of Entry at San Ysidro.

Downstream Services was contacted on a Saturday by Immigration & Customs Enforcement (ICE), to perform emergency CCTV inspections after a tip was received from a passing motorist who observed people entering a storm drain directly in front of the inspection booths at the border crossing.

Crews responded to the emergency by deploying a CCTV inspection van, truck and support vehicles, complete with welding capabilities, traffic control, Confined Space Entry (CSE) and Personal Protective Equipment (PPE). The crews were briefed and the first of several inspections began at 2:00 PM.

The CSE crew entered the first storm drain in Lane #16, during heavy afternoon traffic.The storm drain grate was removed and a robotic camera deployed to inspect the first 115 feet. ICE Agents viewed the live recording on dual monitors from inside the CCTV truck.

Downstream Services Crews proceeded to Lane #24 and removed the welded grate of the second storm drain in question. After televising approximately 225 feet of the 24-inch storm drain, the camera reached the individuals in the pipe. The camera remained and monitored activity until U.S. Customs and Border Protection officials could safely rescue the individuals.

Eight individuals identified as undocumented immigrants emerged uninjured. Downstream Services re-welded six storm drain grate covers, prior to leaving the site at 2:00 AM the next morning. A detailed report was submitted to the Department of Homeland Security, complete with inspection footage and digital photographs of the successful rescue mission.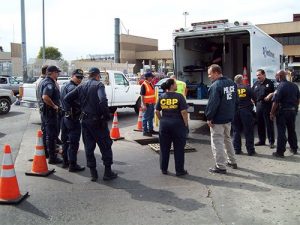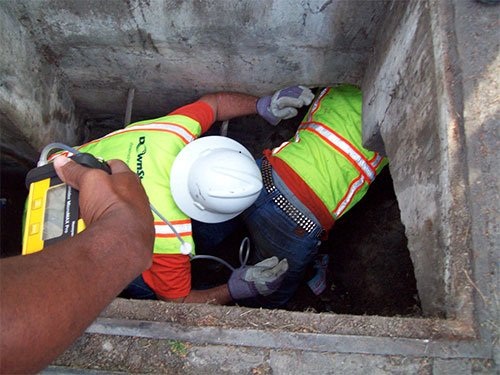 INQUIRE

Dial (800) 262-0999 to reach a Downstream Services Emergency Response Representative