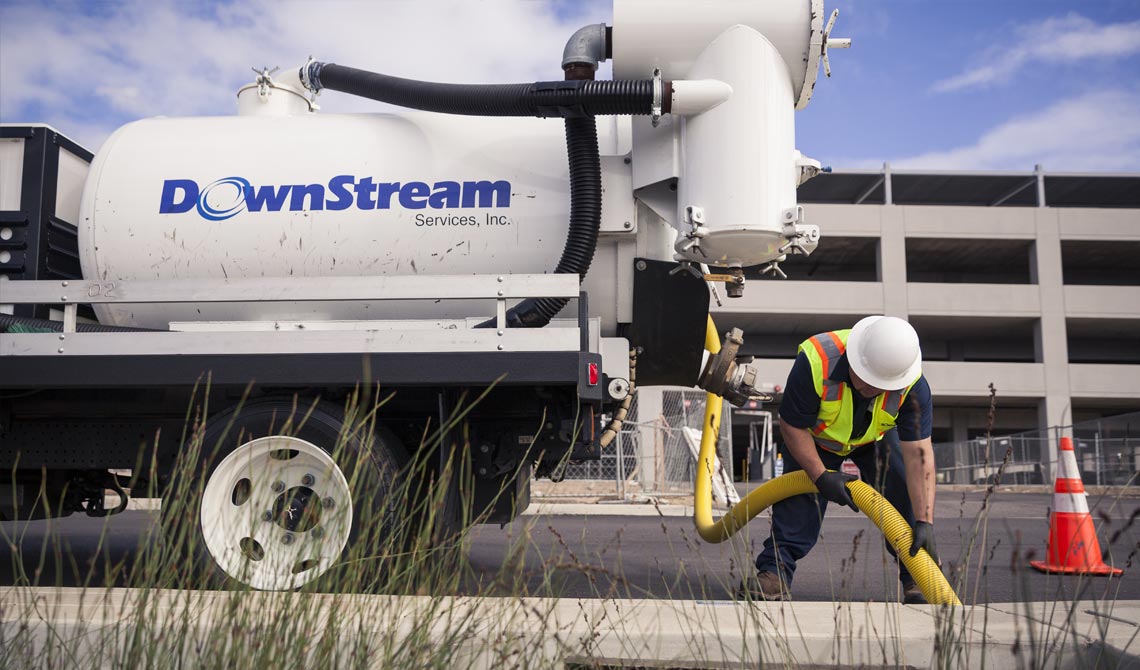 Downstream Services strive to ensure the sustainability of our waterways for future generations by addressing pollution prevention, establishing Preventative Maintenance Programs(PMP), Treatment Control Programs(TCP) and providing ongoing education to our clients and staff.
Scheduled Inspection and maintenance of conveyance system is not only required, but is necessary to remove contaminants from stormwater runoff and effectively sustain our water resources.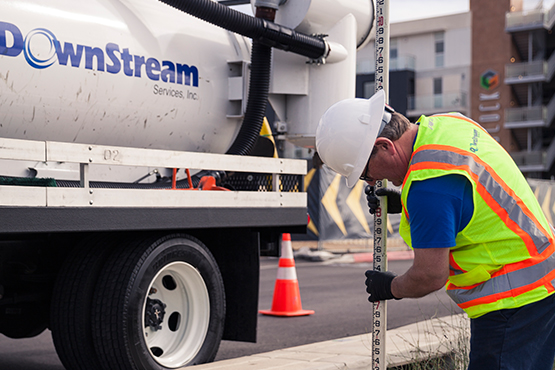 Compliance and Maintenance Solutions
In accordance with the Clean Water Act (CWA) and National Pollutant Discharge Elimination System Permit Program (NPDES), we have established a dedicated division to assist clients with compliance of federal, state and local regulations.
Downstream Services works closely with various stormwater product manufacturers to offer dependable and cost-effective solutions. Our technicians are experienced at installing and maintaining:
Detention and Retention Basins
Catch Basin Inlet Filters
Trash and Debris Screens
Green Infrastructure
Hydrodynamic Separator Units
Isolator Rows
Pervious Surfaces
Compliance and PMP Development
The cleaning of stormwater conveyance systems may generate regulated waste that contains pollutants such as paint, oil and fuel. The law requires that all collected discharge from cleaning operations be sampled, tested and profiled to characterize the waste for proper disposal. Downstream Services is licensed to manage and transport regulated waste and follows chain of custody procedures to ensure compliance.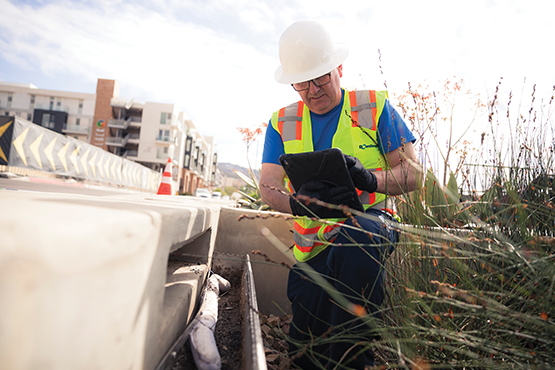 Integrating Best Management Practices (BMPs), our Certified Professionals in Stormwater Quality will customize a program to include the following:
Assessment of the Storm Water Conveyance System
TCBMP Recommendations and Guidelines
Inspection, Post-Construction Installation and Cleaning Services
Lab Analysis, Disposal and Manifesting
Compliance and Annual Maintenance Verification Forms
INQUIRE

Are you ready to discuss a no-obligation site inspection to verify property's stormwater needs ?